A MOTIVATED EDUCATIONAL TEAM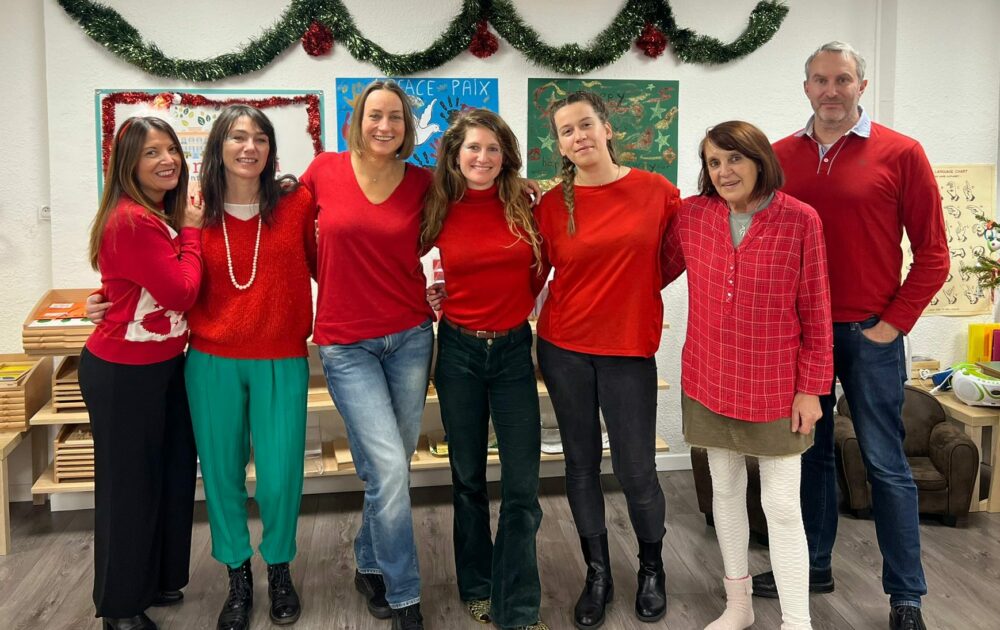 Our educators show care and respect for children. They know them well and intervene with accuracy and discretion. They are seen as available and helpful.
Today we are a team committed to working with children, with the same objective of supporting them as best as possible every day.
An experienced and dynamic team, each member of which has been recruited with the greatest attention, in line with the educational project and the spirit of benevolence of the school.
By integrating the school, the educators follow a continuous training course (non-violent communication, participation in conferences, additional training on Montessori pedagogy, inter-school exchanges, etc.) which allows them to always progress in their skills, to improve them and develop new ones.
All our educators are all AMI graduates (association Montessori Internationale/Montessori International association) and all people in contact with children benefit from training on the foundations of Montessori pedagogy to interact in a benevolent way with children
TAKING THE FIRST STEP
A world of learners where children get a passport to the world
IN RESPECT OF THE REQUIREMENTS
OF THE NATIONAL EDUCATION
We respect the National Education program in each of our classes. Children acquire the required skills to join a traditional educational program if necessary.
And for complete supervision of our practices with children, we work with a team of health and personal development professionals:
PLAY AND LEARN
The child is not a vase that we fill but a source that we let spring.
CONTACT US
We would be pleased to meet you…
ADDRESS
11 rue Maccarani,
06000 Nice
WORKING HOURS
Monday to Friday
8:20 a.m. – 6:15 p.m.
closed on weekends
CHILDREN'S HOURS
Monday to Friday
8:20 a.m. – 6:15 p.m.
closed on weekends