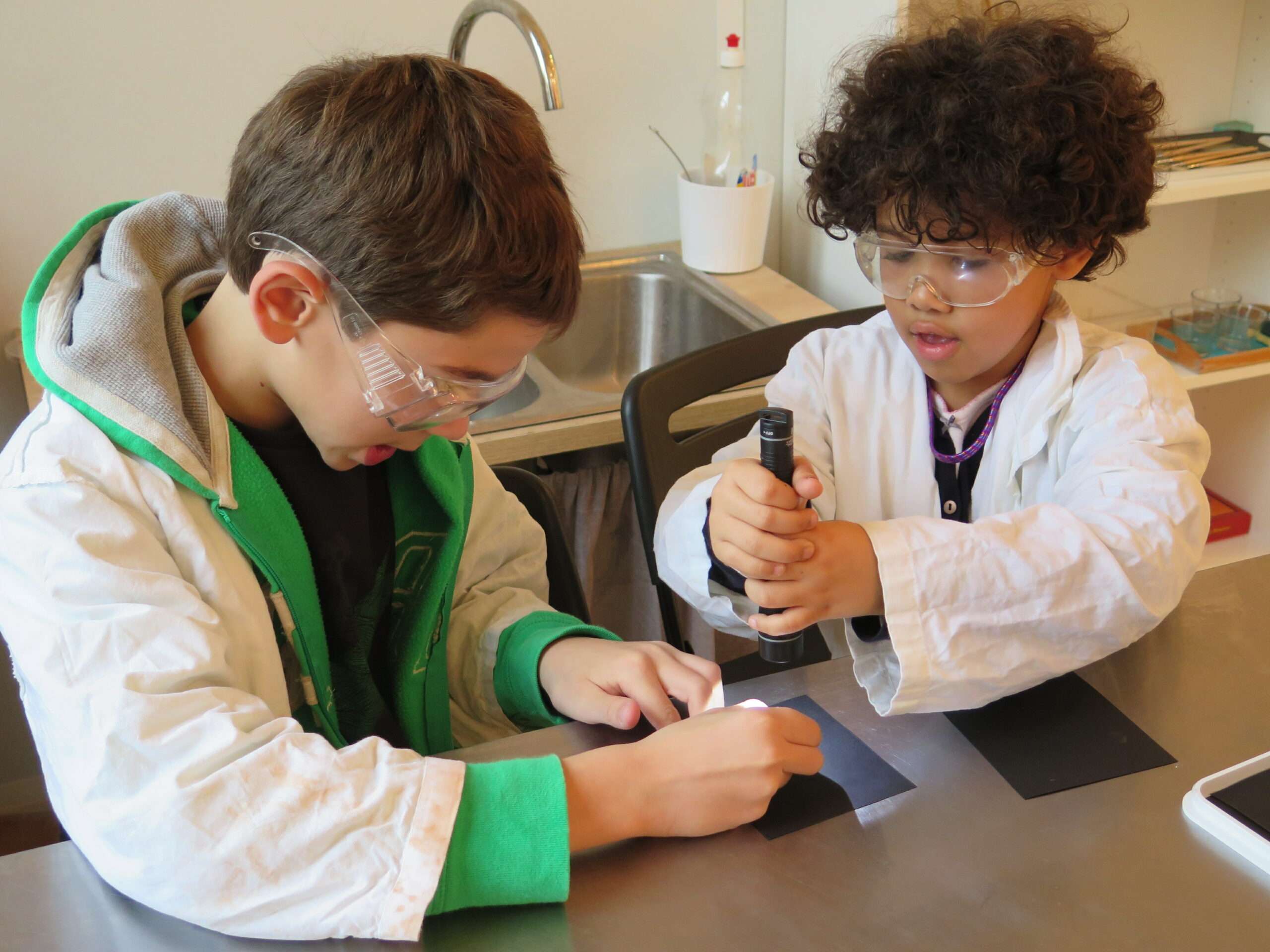 Age range: between 6 and 12 years old
Number of students: 25 children
Accompanied by an English-speaking teacher and a French-speaking teacher.
At the age of the construction of autonomous and intellectual thought, the child in elementary class asks himself "why, how, when? ". 6-12 years old, it is also the development of the imagination, the establishment of reasoning and a great sense of justice. The essential objective of the elementary class is to answer the questions and the needs of the child by arousing his curiosity, his interest and his wonder.
Teachers only give children a starting point and make them want to know more. This naturally leads to further questions and research. Each "lesson" is constructed using stories, music, diagrams and visuals, experiences and games. The five great stories that introduce each subject at the start of the year are:
Through these themes and as the year progresses, the fields of geography, history, biology, geology, ecology, mathematics, French, literature, visual arts and music. The Montessori educational program is very rich and goes beyond the National Education program. By manipulating the material, children will gain access to very elaborate concepts.
TAKING THE FIRST STEP
A world of learners where children get a passport to the world
PLAY AND LEARN
The child is not a vase that we fill but a source that we let spring.
CONTACT US
We would be pleased to meet you…
ADDRESS
11 rue Maccarani,
06000 Nice
WORKING HOURS
Monday to Friday
8:20 a.m. – 6:15 p.m.
closed on weekends
CHILDREN'S HOURS
Monday to Friday
8:20 a.m. – 6:15 p.m.
closed on weekends